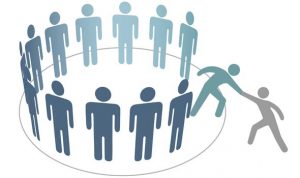 CIX-A is opening new membership college : Expert Members.
We take into account what value can be crated in our collaboration platforms with external experts contributing to our shares, questions, answers and analysis.
Expert Membership is individual and does not imply any membership of the entity or company to which the Expert Member belongs.
Expert Members shall sign and act in accordance with our Expert Member charter.
In particular, they are required to :
– to share their expertise to the implementation of the association's project;
– contribute to the exchange of information between the members of the Association, and in particular on any new threats, studies, research and/or solutions related to the activities of the Association, in particular through the collaboration platform to which they have access;
– to respect the operating model and rules established by the Association;
– to participate actively in the activities of the Association, and in particular to take part in the meetings and working groups set up by the board.
Expert Members are responsible :
– to ensure the strictest confidentiality and security of the information brought to their knowledge within the Platform of the Association's activities and within the Platform, for the entire duration of their participation as an Expert Member and for at least three years from the date of loss of this status, if applicable;
– not to use, directly or indirectly, the data to which they have access through the Association and within the Platform for commercial purposes, for the entire duration of their membership and for at least three years from the date of loss of their Expert Membership, if applicable;
You can apply by email at contact@cix-a.net and the Board will be happy to review applicants profiles to ensure that Association participation as Expert Member is appropriate and to send back our Expert Members charter